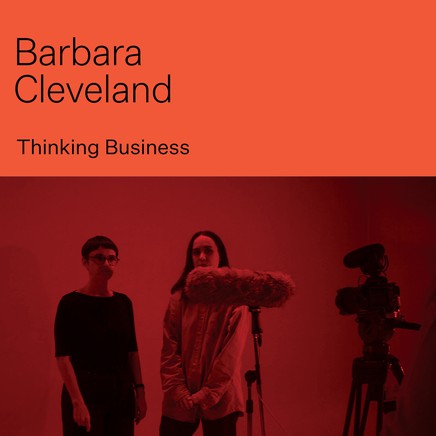 Event
Barbara Cleveland 'Thinking Business'
Exhibitions on tour
Saturday 17 July 2021
6:00PM - 7:00PM
'Thinking Business' was a carefully curated survey of Barbara Cleveland's work, and their inaugural solo exhibition at a public gallery in Australia. Throughout 2021 – 2022 'Thinking Business' will tour to five Venues in New South and Queensland. Launching at Penrith Regional Gallery, Home of the Lewers Bequest, the exhibition explores forms of female friendship, collaboration and artistic labour. Presenting five video works spanning ten years of the collaborative's prolific career, each work contributes to a fascinating study of humour, absurdity and feminist practices. 'Thinking Business' highlights the performative aspect of Barbara Cleveland's work which brings endurance, labour and time to the exhibition, with great impact.
Barbara Cleveland is an Australian artist collective directed by Diana Baker Smith, Frances Barrett, Kate Blackmore, and Kelly Doley, working on Gadigal land (Sydney).
The accompanying catalogue features an introduction by Gallery Director, Gina Mobayed with essays by Tara McDowell, Verónica Tello, José Da Silva and Amelia Wallin.
Purchase a copy of the catalogue here
A Goulburn Regional Art Gallery exhibition toured by Museums & Galleries of NSW. This project has been assisted by the Australian Government through the Australia Council for the Arts, its arts funding and advisory body.
Exhibition continues until 17 October
All Events