Hello, nice to meet you.
Let's be friends.
Support
There are lots of way to support the arts in Goulburn. Our Gallery is dually committed to our community and the artists we work with. Become closer to what we do and be a part of making the arts part of daily life in this great city.
Every visit, donation and minute of volunteering allows us to expand our program and reach. To remain as invigorated, relevant and ambitious as we are today we need you! Become a member, pop a donation in during your next visit or come along to an opening, there are a myriad of ways you can support us.
We are always looking to grow our member bases and volunteers so look in to these programs below.
---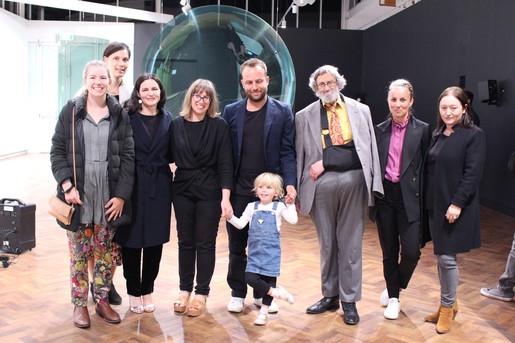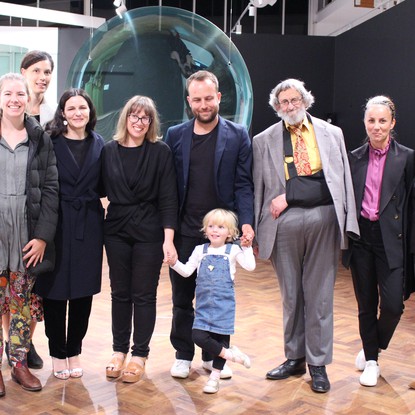 Cultural Gifts Program
We are committed to building our collection and consider donations at several junctions throughout the year. The Gallery is eligible to submit donations through the Australian Government's Cultural Gifts Program. This program is an important initiative that has seen us grow our collection since 1956.
If you are interested in donating a work please contact the Gallery.
Donations
We accept cash donations at any time of year and these are always funnelled back in to our artistic programs. A tax deductible receipt will be provided for all donations over $2.00.
One of our commitments is to ensure every single artist we engage is paid a fee, using the National Association for the Visual Art code of practice as our guideline. You can rest easy knowing your contribution is made towards making artistic endeavours more viable and sustainable.
If you would like to make a significant contribution to the Gallery, we are always working on ambitious projects where we could use your support. These include commissioning new work for exhibitions, publications and capital upgrades. Come forward!
Friends of the Gallery
Our Friends are a dedicated bunch of peeps who advocate for us, come to our openings, cater at events and chat to us about what they think is working, and sometimes what is not.
Since the Gallery opened 40 years ago, the Friends have assisted with the purchase of significant artworks for the Gallery's collection, supported the gallery team to fulfill its mission, and organised hundred of events and openings.
The Friends Committee is headed up by President, Helen Stephens. Become a Friend today and get closer to your local Gallery.
Volunteers
We are always looking to expand our team of dedicated volunteers. Volunteers work with us to mind the Gallery on weekends, help out at events and openings and other tasks that take their interest. We take a flexible approach and can cater to your schedule.
Without our volunteers we would not be open on weekends or be able to run our openings the way we do. Become a volunteer and dig your teeth in to the best regional gallery in New South Wales!