Workshops & Classes
The Gallery runs a range of workshops and classes for the young, adults and those in between. Workshops offer opportunities for creativity and skill development, a deeper engagement and understanding of current exhibitions, as well as the chance to make new friends.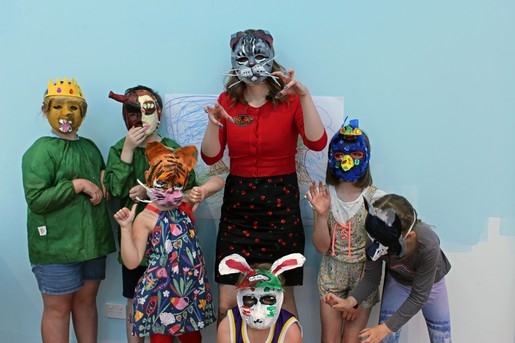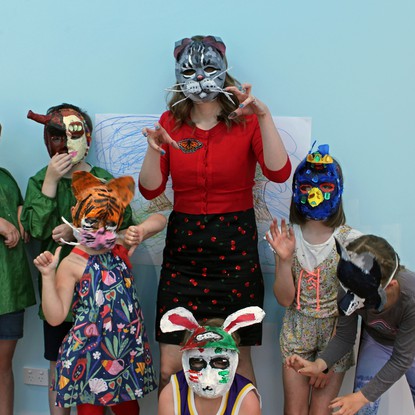 Afternoon Art Club
Super popular and always full, Afternoon Art Club runs each term. Offering an hour session weekly on Tuesdays, Wednesdays, Thursdays and Fridays, the clubs foster creativity and confidence in making. We aren't interested in making the one perfect artwork - we want participants to experiment, make mess and explore the unlimited ways to make art. We cater for all children and make sure the environment here is welcoming, warm and safe with a few good challenges thrown in!
Tuesday, Wednesdays and Thursdays cater for primary school children and are $95 per term. Fridays are for high schoolers and $95 per term. Each term runs for nine weeks and all materials are included. We are registered for the Creative Kids program and all facilitators have a working with children check.
We recommend signing up to mailing list and booking in quick because the Clubs book out like lightning.
Tuesday Afternoon Art Club Term 3
Wednesday Afternoon Art Club Term 3
Thursday Afternoon Art Club Term 3
High School Afternoon Art Club Term 3
School Holiday Workshops
School holidays are a perfect time to keep creative children busy! The Gallery offers several workshops each school holidays. Working with artists and the Gallery team, children are exposed to a wide variety of artmaking practices including photography, painting, sculpture, printing, performance and ceramics.
Workshops are generally two hours in length and cater for children in kindergarten and older. See below for upcoming workshops:
Powerful Plastics with Sally O'Neill and Hannah Cotton
Adult Workshops
Adult workshops are offered regularly throughout the year. Working with exhibiting artists or artists from the region, these workshops cater for all skill levels from beginners through to more advanced artists. Adult workshops are designed to provide new experiences for artists and aid in devloping artistic practice. Participation incurs a fee which aids in ensuring all artists are paid for their expertise.
Check out the events page for upcoming workshops and talks.