Good arts + big ambition.
About
Welcome to Goulburn Regional Art Gallery. We are the region's hub for presenting, exhibiting and collecting contemporary art. Our program is big, bold and full of ideas that will provoke conversation and connection to the work of the artists we work with.
We are a cultural facility of Goulburn Mulwaree Council. We are open six days a week with exhibitions that present what is happening now in Australian contemporary art across two gallery spaces. Our exhibitions inspire our education and outreach initiatives which engage everyone from littlies under five years old to senior members of our community. We run programs everyday both at the Gallery and on the road. We actively acquire works for our permanent collection and commission new work for our public art program.
We are located at the Civic Centre on Bourke Street, but our accesible entrance is via Church Street. Admission is always free and the Gallery Store is fully stocked with a carefully curated selection of artisan items, as well as our Gallery tote bags and catalogues.
We acknowledge Aboriginal and Torres Strait Islander peoples as the traditional owners of these lands and custodians of country.
Everything we do is for our artists and for our community. We want to make the arts part of daily life in Goulburn and welcome you to join our conversation.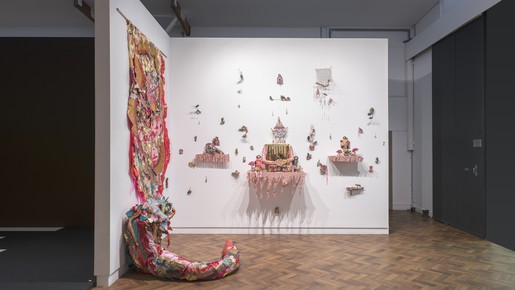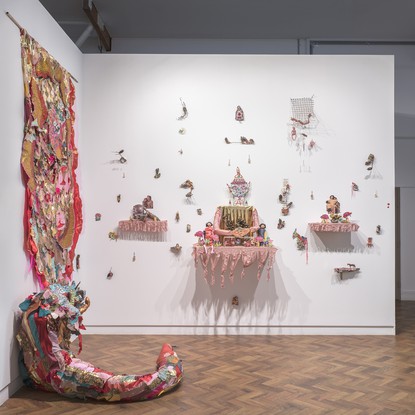 Gallery 2 - Local artists all the time
Local artists are supported at the Gallery every day. Gallery 2 is a dedicated space that exhibits the work of our local artists 100% of the time. For this program, we define local as residing within a 120km radius of Goulburn CBD. Submissions for 2023 are now open. Click here for application form and quidelines.
We engage local artists to facilitate workshops and programs too. If you would like to be considered for a workshop, send over your CV and area of practice. You must hold public liability insurance and have some prior experience.
Our partners
We are inspired by the creatives around us which is why we have our Collection on permanent display at the Hume Conservatorium, across various Council sites and at Workspace 2580 on Clinton Street.
Both the Hume Conservatorium and The Lieder Theatre offer our members a 10% discount on tickets.
Each year, we support a graduating artist from the School of Art and Design, ANU through the Emerging Artist Support Scheme.
We have worked with other organisations to present new programs and provide greater support for artists, such as Carriageworks, Museums & Galleries of NSW and Southern Tablelands Arts.
Media Releases
Featured media releases are available here.
COVID-19 Visiting Protocols
The safety of our visitors, staff, volunteers and artists is our priority. So we have established protocols to meet the strict NSW Government Guidelines on health and safety.
Registration of details using Services NSW QR code must be provided by every customer who enters. This is a requirement of the NSW Government. In the case of non-supply of information, access to this venue will not be permitted
All visitors must show proof of double vaccination.
Masks must be worn in the Gallery at all times. Children under 12 are exempt but are strongly recommended to wear a mask where practicable in accordance with NSW Governments Health Guidelines
50 - Maximum capacity for people in the Gallery
Please use the contactless entry via Church Street. The Bourke Street Council Foyer entry door to the Gallery will be closed
Hand sanitiser available on entry
Enhanced cleaning regimes are in place
Contactless payment is preferred
1.5m safe distancing
Team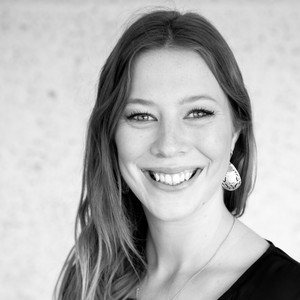 Yvette Dal Pozzo
Director
Yvette is skilled at working closely with artists, writers and curators to bring ambitious projects to fruition. Most recently, Yvette has come from the National Gallery of Australia in Canberra. During her time at the Gallery, she worked on major projects including the two-part exhibition, Know My Name: Australian Women Artists 1900 to Now, co-curated by Dr Deborah Hart and Elspeth Pitt. Beyond exhibitions, Yvette has also been closely involved in the production of publications, including as editorial assistant and contributor to the publication Know My Name (2020) and as the coordinating editor of Roger Butler's publication Printed: Images by Australian Artists 1942-2020 (2021). Yvette also brings international arts experience to the role, including her selection by the Australia Council for the Arts to facilitate the Australia Pavilion as part of the 58th Venice Biennale in 2019.
Yvette holds a Master of Art History and Curatorial Studies degree from the Australian National University and a Bachelor of Arts (Honours) degree from the University of Melbourne.
Photograph courtesy of the National Gallery of Australia.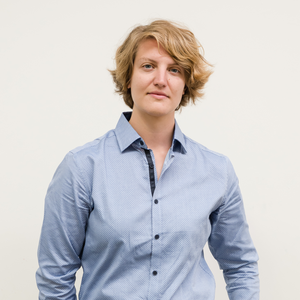 Hannah Gee
Exhibitions and Program Coordinator
Hannah has worked with artists and objects since 2011. Her interdisciplinary approach to exhibitions stems from her experience as a practicing sculptor and animator working with excavation finds in the Mediterranean and Near East. Under the University of Wollongong's Faculty of Creative Arts and Project Contemporary Art Space, she was instrumental in showcasing hundreds of student and post-graduate works in sculpture, textiles, multimedia and design. Her style of documenting artworks and artefacts through animation and interactive platforms has been applied to anthropological and archaeological collections in the Australian Museum, and to Cypriot collections in the Nicholson Museum. Hannah holds an Honours degree in Creative Arts and Multimedia from the University of Wollongong, and a Masters in Museum and Cultural Heritage Studies from the University of Sydney.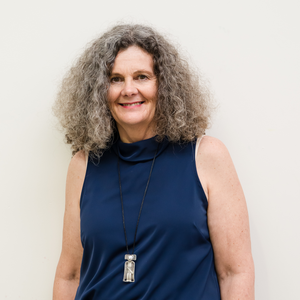 Janenne Gittoes
Gallery Officer
Janenne has been with the Gallery since April 2001. She has always had an interest in art, design and fashion. Pursuing these avidly in her own time, Janenne brings a keen eye to the Gallery Store, of which she is curator. She has contributed to the delivery of thousands of exhibitions and programs in Goulburn and seen the Gallery through three decades of change and evolution. Prior she has worked in disability services, retail, hospitality, banking and farming. Janenne's love and knowledge of the arts has been enhanced by her husband Andrew, a recognised woodworker who has pieces in collections around the world and a keen knowledge of art, sculpture, furniture and design. Janenne has also had the privilege of working with all three Directors of the Gallery – Jennifer Lamb, Jane Cush and Gina Mobayed.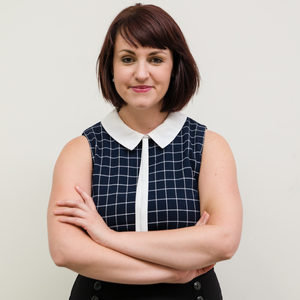 Sally O'Neill
Education Officer
Sally has worked at Goulburn Regional Art Gallery as Education Officer since November 2013. She holds a Bachelor of Fine Arts from UNSW Art & Design and has completed formal studies in Education and Nursing. Combining her passions of visual arts and teaching, Sally has found her niche developing and delivering an ambitious Education Program to the Goulburn community. Sally's work covers young people of all ages – Afternoon Art Club, Art Teenies, school holiday workshops as well as a host of tailored programs for schools. Sally works collaboratively with artists and brings contemporary art to the young people of Goulburn with sensitivity and flair. She also maintains her own artistic practice and exhibits locally. Her interests include painting, drawing, collage and sewing.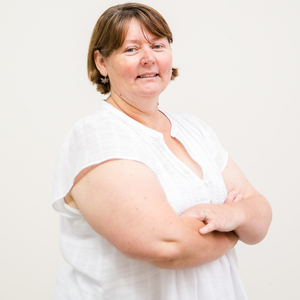 Janet Gordon
Outreach Officer
Janet travels to outlying townships around Goulburn to provide Early Childhood Playgroups. She has a Bachelor of Teaching (birth to 5 years), a Diploma in Children's Services (CBC) and has worked in the Early Childhood field since 2000. Janet uses her experience to provide a play based learning environment based on the Early Years Learning Framework where the children explore and create. Janet started in the Outreach Officer role in January 2017 and is key to the Gallery's commitment to bringing creative education to those who may not be able to access the general programs.