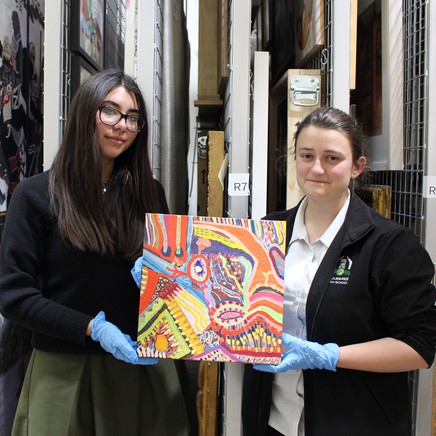 Event
Window chat with curators Jane & Rose
Talk
Friday 11 September 2020
11:00AM - 11:30AM
Free
Check out our Instagram from 11am for a pre-recorded session with the curators of The Window, Jane Purcell and Rose Moor as they discuss their artwork selections and their longstanding connection to the Gallery.
The Gallery has returned to its usual opening hours, but events are still on hold.
Image: Jane Purcell and Rose Moor with one of their selected artworks. Mary Barton, Everything was Beautiful and Nothing Hurt, 2017-2019, oil and Indian religious pigments on linen, 33 x 33 cm. Donation by the artist.
All Events