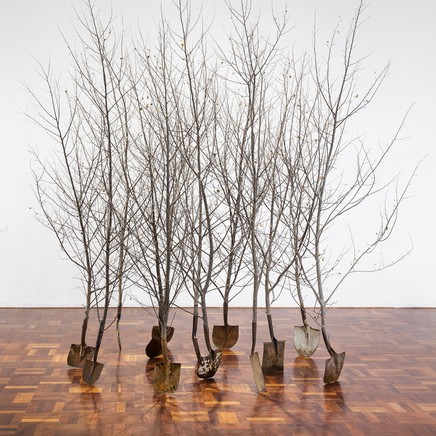 Event
Wendy Teakel and DavidJensz and Michelle Doherty
Opening Night
Friday 28 October 2016
6:00PM - 8:00PM
Join us at 6.00pm on Friday 28 October for the opening of Wendy Teakel and David Jensz : Different Cloth/Common Threads and Michelle Doherty: Goulburn Boys Home
Different Cloth/Common Threads presents works completed over the past couple of years by David Jensz and Wendy Teakel. It explores the differences and common groups within their established and unique approaches to sculpture. Both repurpose materials. Jensz often looks towards modular materials and is known for how he shapes and manipulates unexpected ready-mades, exploring the interconnected nature of energy, matter and life. Teakel seeks to utilise the history of her found materials and focuses on assemblage as her process, questioning relationships between natural and cultural spaces with particular reference to rural and landscape settings.
Michelle Doherty is a photographic artist who reflects on the concept of identity and place in her practice. While living in Goulburn, she was drawn to the ecclesiastical giant laid bare on the top of a hill. Shadows, the light that played off broken glass and a sense of prescience compelled her to look for the traces of home that remain in a place left behind so long ago. Each time she visited the foundling orphanage, it presented itself differently - showing off its grand staircase proudly in the morning sun and in contract the primitive laundry and boiler room a reminder of six decades worth of winters illuminated through the tiny shards of light, surrounded by a profound sense of belonging among sturdy blue spruce trees.
Where vandalism competed for pride of place, she was compelled to look past the deterioration and attempted to visually restore grace to the E.C Manfred-designed architecture through a series of images before the fire and since. The viewer is invited to look past the destruction and find the subtle sense of composure that remains in the Goulburn Boys' Home.
All Events