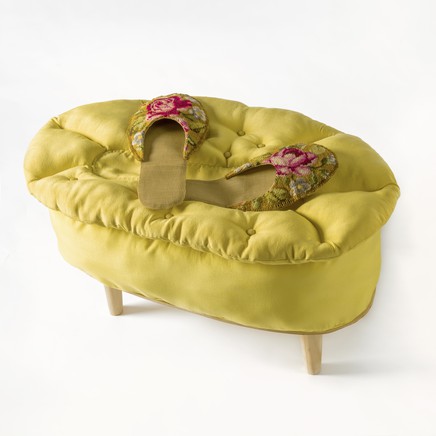 Event
Untethered Fibre Artists, Katthy Cavaliere and Mark Kelly
Opening Night
Friday 17 May 2019
6:00PM - 8:00PM
Join us for the opening of three exhibitions to be launched by Jennifer Lamb, AO, former Director, Goulburn Regional Art Gallery. As always we'll be serving light refreshments and local wines.
Using fibre as the allegory of the invisible hidden within, un:Seen is the fourth exhibition by Untethered fibre artists, with each exhibition title forming part of a poetic interconnected narrative. Evolving from the shared engagement with the three previous exhibition titles, the essence of the group exhibition are works that explore human interaction, impart a message and share a passion through imagery and meaning.
In 2005 Katthy Cavaliere undertook a residency in Goulburn, creating new works spanning photography, performance and video. Living Rag Doll, 2005 was a performance work shot live at the local 'Tony's New and Used Furniture' in Verner Street and Gazed of the Masked Philosopher 2004, a photograph capturing the view of Goulburn through the eyes of our Big Merino. These works are both now in the Gallery's Permanent Collection
In Snapshot, Southern Highlands based artist Mark Kelly explores the feeling given to him by the alarming rate of land clearing: that many trees have been removed and all that remains are ghosts of the past.
Exhibitions continue until 4pm Saturday 29 June.
All Events