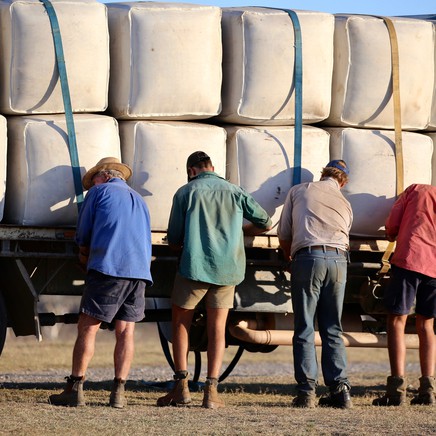 Event
Tina Milson: Dawn to Dust, Art of Ageing and Jordan Charles Stokes
Opening Night
Friday 29 March 2019
6:00PM - 8:00PM
Join us for the opening of three exhibitions to be launched by Cherie McNair, independent project director and curator, ICOM Australia executive board member and former Director of the Australian Centre for Photography. As always we'll be serving light refreshments and local wines.
'Dawn to Dust'presents Tina Milson's deep passion for photography. Milson's work is inherently a process of documentation However, her sensitivity to the natural compositions offered up by the shifting landscape takes advantage of chance, creating moments of playfulness and subtlety. From portraiture to landscape, Milson's diverse photographic portfolio highlights the resilience and vulnerability of country communities through drought, floods and everything in between.
'Art of Ageing' presents the work of five photographers, each from a regional city in New South Wales, exploring, turning and flipping the idea of seniority. The Art of Ageing is a photographic exhibition that celebrates the value, experience and contribution older people bring, and challenges out-dated perceptions of ageing.
In Snapshot, Southern Highlands based artist Jordan Charles Stokes explores landscape and the built environment.' One Hundred Trees' posits introduced conifer trees in the Wingecarribee and Goulburn region as symbols of European nostalgia within the Australian landscape.
All Events