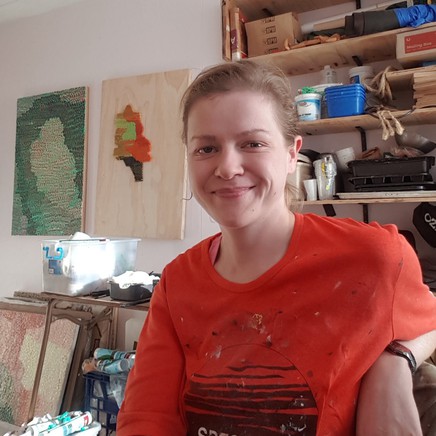 Event
Stop Motion Animation with Sarah Eddowes
School Holiday Workshop
Thursday 21 January 2021
10:00AM - 1:00PM
$90
Thursday 21 and Friday 22 jan, 10am- 1pm both days

Over two days you will make your own short film from go to woe! Learn how to storyboard your ideas, create sets and characters, animate your film, and finally to edit your work and add a soundtrack. If you are a fan of Shaun the Sheep, Coraline or Fantastic Mr Fox, you will be in your element!
Day 1: We will start by visiting the current exhibition "Infinities". We will discuss our reactions. We will then move into viewing some examples of stop motion and talking about the process and what makes a film work well. This includes some direction on story structure, film techniques and advice on construction of sets and characters. This section will also incorporate discussion of the ideas of time in the Infinities exhibition. We will then begin the preproduction (story, design, construction).
Day 2: Will involve the animation/filming, editing and sound. We will aim to have a screening of all the films at the end of the day.
About Sarah
Sarah finished a Masters of Animation at the University of Technology Sydney in 2010. Her graduation film, Collision was screened at festivals around the world including Annecy International Animation Festival. Sarah also completed a Masters of Fine Arts by research in Painting at the National Art School in 2017 in which she explored the expression of time in painting and animation. She now works from her studio in Sydney as well as teaching and freelancing as an animator.
Sarah's practice uses painting and animation to reflect on the manifestation of time. Her work reveals the abstract patterns and forms that emerge from accumulation, repetition and incremental change. Sarah uses materials such as silicone and wax which are both mutable and capable of preserving a form and a moment in time.
All Events