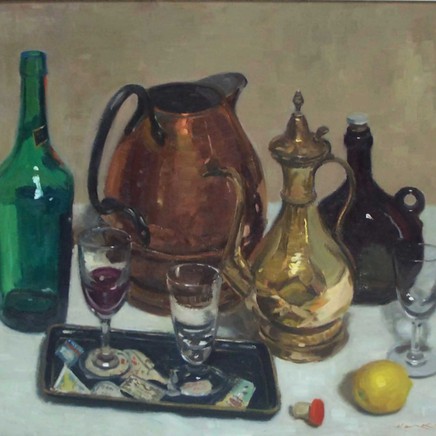 Event
Still Life
School Holiday Workshop
Thursday 16 July 2020
10:00AM - 12:00PM
$30
Thursday 16 jul.
For children 8 +
Still life is way more than a pretty arrangement of static objects. A still life can tell stories about life today and about the people that own the objects. Learn how to bring these stories to life in this two hour workshop. After storytelling warm up activities, create your own still life arrangement and draw and paint from life.
Please bring along two - three objects for your arrangement.
Bookings for this program can be made on eventbrite or directly with the Gallery by phone or email.
Henry Hanke, Brass, Copper and Glass (detail), n.d. Oil on Masonite, 50.5 x 61 cm. Goulburn Regional Art Gallery permanent collection.
All Events