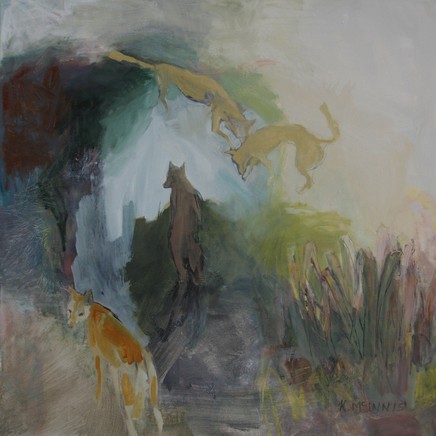 Event
Six Pack and Walking at Weereewa
Opening Night
Saturday 25 August 2012
2:00PM - 4:00PM
Free
Joing us for the opening of 'Six Pack' and 'Walking at Weereewa' to be launched by Elizabeth Charles, Senior Head Teacher, Arts & Media, TAFE NSW - Illawarra Institute.
'Six Pack' is an exhibition of recent works by six prominent regional artists. This group of artists, linked mostly by their proximity to Goulburn, has been given the freedom to present work with no restricting themes and only a deadline – the exhibition opening. This has created an exhibition where the inspiration for the works is particular to each artist and works in different media and different styles are displayed together. Often, an artist's best work happens when he or she has complete liberty to express themselves.
'Walking at Weereewa - Practice led research in progresss' is an n exhibition of 2D and 3D works on paper by candidate for a Master of Philosophy at ANU, Lynne Flemons. Mapping the ephemeral landscape of Weereewa/Lake George through traces and fragments, means walking on its surface and engaging with conversations about the land and land use practices. Layers of meaning are brought to this place by different cultural practices and through geological changes that have created the present form of the lake.
Exhibition continue until 4pm Saturday 15 September.
Image: Kerry McInnis, Dingoes at the Creek, 2012, oil on canvas, 76 x 76cm
All Events