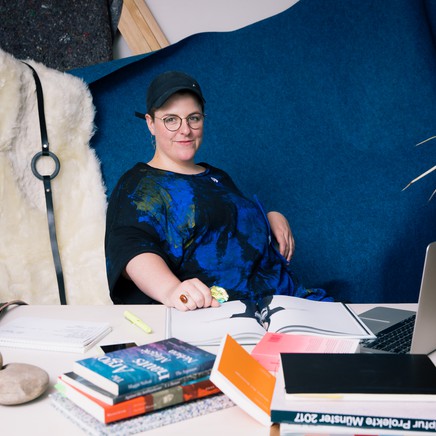 Event
Sidney McMahon, Creepy Little Lemon Kids and Hannah Gee
Opening Night
Friday 15 May 2020
6:00PM - 6:30PM
Free
Join us Live on Instagram at 6pm, Friday 15 May to mark the opening of three exhibitions, Sidney McMahon 'Of hope and longing', 'You forgot that spaghettis can swim' from Goulburn's Creepy Little Lemon Kids and Hannah Gee's selections for The Window.
Gina will open the exhibitions, followed by an interactive chat with artist, Sidney McMahon who will enlighten us on theirincredible exhibition and upcoming live performances.
Sidney McMahon's practice is led by their unfolding queer narrative. 'Of hope and longing' will be a series of digitally interactive live performances streamed from their computer, to the gallery's social media accounts. These performances will draw on McMahon's personal connections between queerness and country music, as well as engaging with the Goulburn local community by requesting input from the audience in the form of drawings, videos and photos that inform and be shown within the work.
In Gallery 2, 'You forgot that spaghettis can swim' is an installation from Creepy Little Lemon Kids. Working with McMahon over a series of workshops in early 2020, the collective of Goulburn's young LGBTIQA+ community delved deep into identity as they questioned notions of heteronormativity, gender, trust and inclusivity.
In the Window, the Gallery's one and only Hannah Gee's selected works from the permanent collection.
Keep following us on IGTV for live artist talks and performances by Sidney McMahon throughout May - June.
We're keen as a bean in quarantine to share these shows with you.
Image: Sidney McMahon, in their studio at Paramatta Artist Studios, 2019. Courtesy of Paramatta Artist Studios. Photo Jacquie Manning
All Events