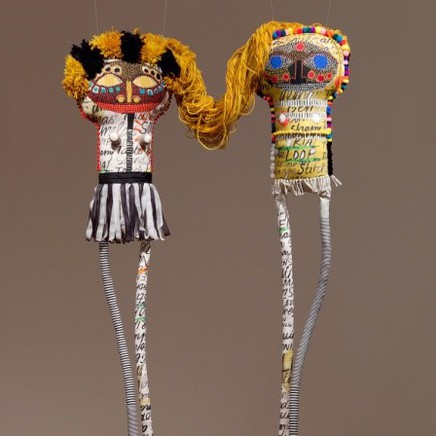 Event
Sensorial Loop 1st Tamworth Textile Triennial
Opening Night
Friday 13 April 2012
12:30PM - 4:00PM
Free
Join us for the opening of 'Sensorial Loop 1st Tamworth Textile Triennial' to be launched by Sandra McMahon, Director, Tamworth Regional Gallery with Floor Talk by Patrick Snelling, Curator, Program Director, School of Fashion & Textiles, RMIT University, Brunswick .
'Sensorial Loop' showcases the changing ideas and professional craftsmanship associated with contemporary textile practice in Australia. The use of traditional and machine technologies, the collaboration and inter-disciplinary profiles of practitioners, the trend of slow making and sustainable practice is challenging the perception of the discipline of textiles.
Exhibition continues until 4pm Saturday 19 May.
Image: Paula Gabriela do Prado, Almas Gemelas/Twin Souls ,detail, 2011, Digitally printed and reclaimed fabric, cotton thread, wool and apak filling. Licenced by VISCOPY Australia 2011 Image credit Lou Farina.
All Events