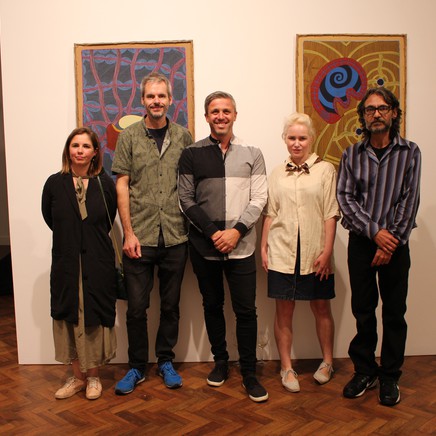 Event
Sauced Material, Montages: The Full Cut,1999 - 2015
Opening Night
Friday 2 March 2018
6:00PM - 7:00PM
Join us at 6pm on Friday, 2 March to mark the opening of Sauced Material, Montages: The Full Cut,1999 - 2015 and See: Phaedra Photography.
'Sauced Material' brings together a group of artists who extend the narrative or form of existing media. Their works have been shaped, moulded and crafted from film, music, personal histories and literature but with flavour anew and enhanced. Memory is at play - but so is the politics of ownership and origin. Curated by Gina Mobayed, Director.
'Montages: The Full Cut,1999 - 2015' presents the full suite of eight montage films by artist Tracey Moffatt and her long-time collaborator Gary Hillberg. Exhibited all together for the first time, these works span 16 years of their collaborative practice, from the first montage work created in 1999 to their latest in 2015.
'See: Phaedra Photography', curated by Christian Leah and Peta Thurling celebrates the life of Phaedra Leah, a prolific photographer. This exhibition presents Leah's meticulous compositions and sensitivity towards the world around her.
Our friends at the Goulburn Regional Conservatorium will be joining us to perform a little something special throughout the evening too...see you there!
Exhibition continue until 14 April.
All Events