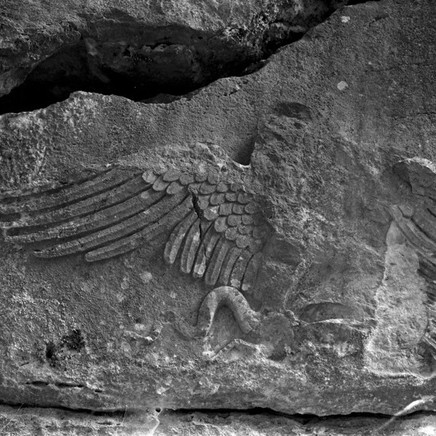 Event
Rowan Conroy, Sightseeing and Joan Whittle
Opening Night
Friday 12 July 2019
6:00PM - 8:00PM
Free
Join us for the opening of two exhibitions. As always we'll be serving light refreshments and local wines.
Rowan Conroy's practice is informed by an interdisciplinary experience of field archaeology, and the multifaceted nature of photography as memory aid, historical resource and a reflective form of art. 'Sightseeing' highlights the dense and discordant histories that can inhabit an image through the visual evidence of material culture and human intervention in the land. With several bodies of work investigating sites across Cyprus, Turkey, Syria, and Lake George in NSW, Australia, this photographic exhibition represents the ancient past and the most recent incursions of the present. Conroy was awarded the 2018 Create NSW Regional Arts Fellowship.
In Snapshot, Crookwell based artist Joan Whittle takes an extremely tactile approach behind her body of work 'The Deluge'. Working in oils, Whittle uses a rich and unblended palette to express landscapes, both real and imagined - not only from her own experience, but also from stories, historical texts and film.
Image: Rowan Conroy, 'Heaven and Earth' 2006, (printed 2019) from the series 'The Poetics of Detritus'
All Events