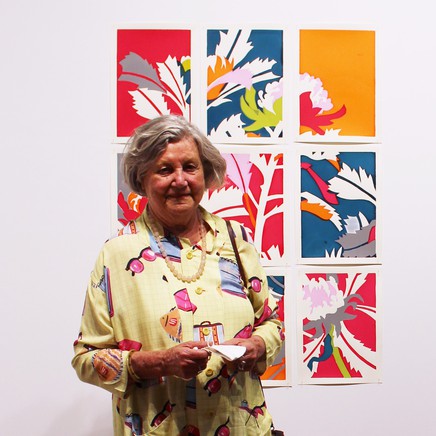 Event
Robbie Howard + Karen Edin
Artist talk
Friday 25 February 2022
12:00PM - 1:00PM
Free
Catch two artists in the Gallery and hear their take on artistic practice - why it's good for you, and what makes it last.
In Gallery 2, Robbie Howard speaks to her exhibition Forced Abstractions, a series of screen printed works that intertwine and meet the viewer with a resonant surge of colour. Based in Canberra but a long-time Goulburn local, Robbie's practice spans panting and printmaking, with a beautiful dance between figurative on the verge of abstraction.
Another artist who can turn their hand to anything, is Karen Edin. A Goulburn artist making work in the fields of textiles, painting, digital media and photography, Karen is the curator of the current Window exhibition. Pairing two works from different dimensions together to explore a similar path, she'll give you food for thought for days.
Bring your friends, bring your curiosity, and leave your wallet at home, because this program is free of charge.
Bookings are limited and essential.
Image: Robbie Howard. Photograph courtesy Goulburn Regional Art Gallery.
All Events