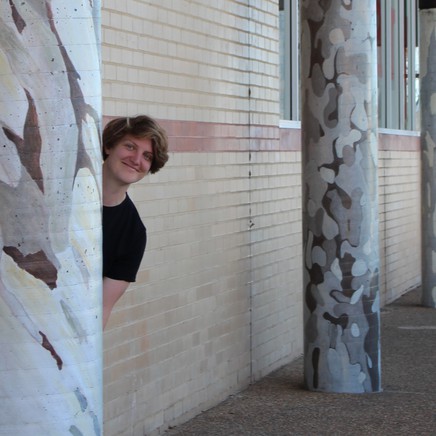 Event
Public Art Walk
Talk
Friday 11 October 2019
1:00PM - 2:00PM
Free
The Goulburn winter turned its tail, and you know what that means... it's time to shed the cardigan, and get out and about! Join Hannah Gee for a curated tour of a few of our public art projects that have lit up the city. Starting at the Gallery with Michael Thomson's 'The Peacemakers', Hannah will give you the low-down on some incredible contemporary practitioners, how we came to find them, and what we love about their work in the beautiful historic context of Goulburn. Pop on a sturdy pair of shoes, and tag along - you're sure to see an old favourite, and get up close and personal with art on the street.
Admission is free - as are the selfies - and open to all who want to feast their eyes and ears.
Children under the age of 16 must be supervised by an adult.
All Events