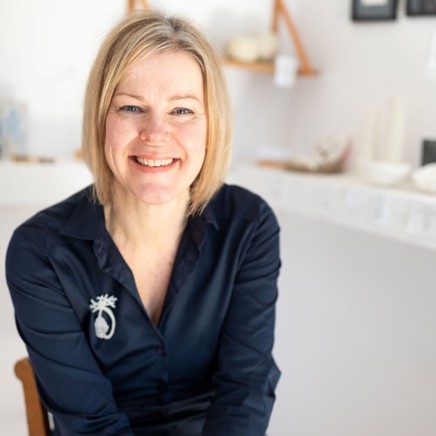 Event
Professional Development Workshop for Local Artists
Workshops
Monday 9 November 2020
10:00AM - 5:30PM
FREE
With Anne Masters of Gallery of Small Things, Canberra.
Fine tune your art practice in this all day professional development workshop especially tailored to artists living and working in our LGA.
We have very limited places, so book now to secure your place. You may book through Eventbrite or via email to artgallery@goulburn.nsw.gov.au
The workshop will consist of three sessions:
Spark your CV
Long CV - this is for you. Nothing is too small to be on a long CV. It is your life and work life history. The long CV is your memory. It is from the long CV that you pick and choose what is needed for purpose specific CVs.
At the end of the 2-hour workshop you will have a better understanding of a 1 page and long 2-page CV tailored to focus on your arts practice. You will learn the difference between an arts CV and a non-arts CV. Your CV will assist you to sell you and your art practice to arts organisations; complete residency applications and create grant applications with a more focused, current and relevant document that reflects you and resonates with your professional arts practice.
Writing Artist Statements and Bios
Writing about yourself! It can be the hardest thing to do. But with practice you will understand how to write short or long statements and refine your biographies. This workshop will make your words flow!
After the 2-hour workshop you will know the difference between your artist statement and your artist's biography. Each one has a purpose. An improved statement or biography will distinguish you from other artists as someone who is clear and concise about their work and who you are.
Approach Galleries
How to approach an art gallery - GOST takes the mystery away to make it accessible for you. We provide practical tips before you enter the door, communicating with confidence and being prepared for that first meeting.
This workshop will assist you to understand best practices when approaching a gallery to showcase your artwork. You will develop skills to respond to a call for proposals, build confidence in submitting future proposals and liaise with gallery staff.
Anne Masters
Anne Masters is the Founding Director of Gallery of Small Things in Watson, Canberra. She has a long and established career in the arts beginning in 1998. Anne's interest in helping fellow artists establish their practice was ignited since taking up employment at the ANU School of Art & Design. She has participated in group shows and realised many artists needed assistance when liaising with galleries. In 2019, Anne realised a dream to start up workshops to assist artists with business basics from sparking their CV to applying for grants, awards and residencies. She's now into her 2nd year of running the popular workshops demonstrating a much needed gap needed to be addressed.
All Events