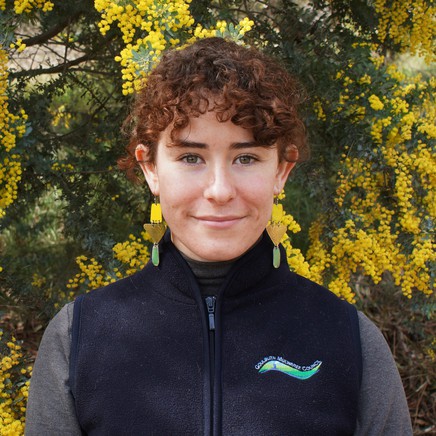 Event
Powerful Plastics
School Holiday Workshop
Wednesday 22 September 2021
10:00AM - 6:00PM
Free
Online resource
Access via the Gallery website and Facebook pages
For children 6 years and older and their families

Catch up with the Gallery team as they work with Council's waste department to bring you a video and PDF package to inspire a new life for your plastic waste.
Easily accessed on the Gallery Facebook page from 22 Sept, the resource kicks off with an introduction with Hannah Gee to the work of Kim Williams and Lucas Ihlein in Gallery 2, whose work is all about navigating the useful and dangerous aspects of plastic. We'll then hear from Hannah Cotton who jumps in from the Goulburn Waste Management Centre to discuss the impact single use plastics have on the environment. Sally wraps it all up with some ideas to transform your own plastic items into creative pieces of art.
Meet Hannah Cotton
Hannah is Goulburn Mulwaree Council's Waste Education & Projects Officer. With a passion for the environment and all things sustainability, her goal is to make recycling and reducing waste as fun and simple as possible for the Goulburn community and beyond. With extensive experience working on environmental projects with schools and community groups, Hannah leads our next generation in advocating for our environment by making small (and sometimes big) changes to our everyday lives.
All Events