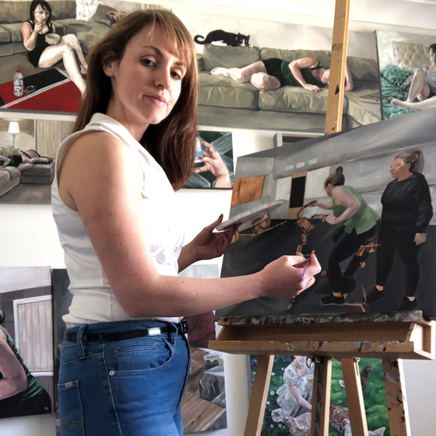 Event
Painting with Sally O'Neill
Workshops
Wednesdays
5:30PM - 7:30PM
$85
Weds 21, 28 oct. and 4 nov.
Get ready to get your paint on in this three week afterhours intensive short course for adults with Education Officer and local artist, Sally.
Working from reference photos of your choosing, create a masterpiece from start to finish under Sally's guidance. You will learn plenty along the way including various painting techniques, creating perspective and colour theory.
All artist quality materials will be supplied as included in the workshop price.
Sally O'Neill
Sally has worked at Goulburn Regional Art Gallery as Education Officer since November 2013. She holds a Bachelor of Fine Arts from UNSW Art & Design and has completed formal studies in Education and Nursing. Combining her passions of visual arts and teaching, Sally has found her niche developing and delivering an ambitious Education Program to the Goulburn community. Sally's work covers young people of all ages – Afternoon Art Club, Art Teenies, school holiday workshops as well as a host of tailored programs for schools. Sally works collaboratively with artists and brings contemporary art to the young people of Goulburn with sensitivity and flair. She also maintains her own artistic practice and exhibits locally. Her interests include painting, drawing, and animation. Sally is a current finalist in the John Cope's Portrait Prize at Bowral Art Gallery and Fisher's Ghost Art Prize in the Contemporary section at Campbelltown Art Centre.
All Events