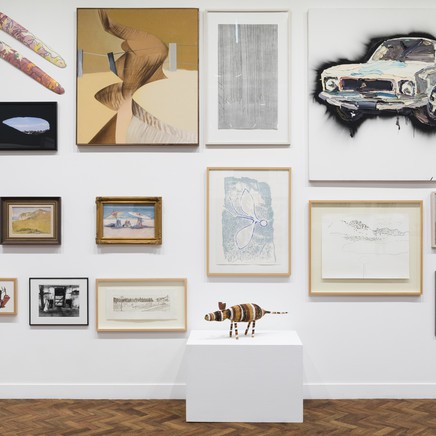 Event
Our collection and its significance with Roslyn Russell
Talk
Friday 6 November 2020
11:00AM - 12:00PM
Free
Join us in the Gallery for a special talk with museum consultant and historian Roslyn Russell on the collection that made Goulburn Bustle, and The Window so very iconic.
Roslyn has produced a Significance Assessment for our collection and will be speaking to her findings on Friday 6 November. She offers new insights into the context, mediums and ways we have collected, and how this has led to a collection of national significance to be held here in Goulburn.
We are excited to share these insights with you, as well as many other fun facts about the wonderful works in our collection.
Limited seats are available.
Make an Eventbrite booking to attend this event in person, with distancing in place, or tune in to Instagram Live at 11am Friday.
All Events