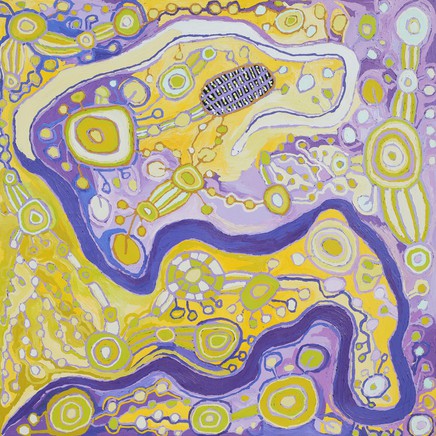 Event
Of the Sun and Aishah Kenton
Opening Night
Friday 6 December 2019
6:00PM - 8:00PM
Free
Join us for the inaugural exhibitions hosted in our newly renovated galleries, 'Of the Sun' and in Gallery 2, Aishah Kenton.
'Of the Sun' has been curated by Director Gina Mobayed will be opened by Clothilde Bullen, Senior Curator, Aboriginal and Torres Strait Islander Collection and Exhibitions, Museum of Contemporary Art Australia.
'Of the Sun' brings together seven artists from across Australia who work land and sea scapes into performance, painting and installation. The exhibition is a contemplation of our relationship to earth's natural elements and the role they can play in our personal journeys. In looking to what is powerful and natural these artists share an unbending will to work within the elements, traversing the terrain that will eventually inhabit their work.
Living between Canberra, Australia and Kuala Lumpur, Malaysia, Aishah Kenton's photographic practice lies within the realm of the everyday seen through the medium of film. Capturing moments from her personal environment, Kenton's images sit in limbo between the contemporary setting and the particular power of the photographic tradition and aesthetic – to reach for the elusive present and frame it within an ambiguous sense of the past.
'The Window' space opens for the first time tonight. The inaugural exhibition is curated by the Gallery volunteers. 'The Window' is dedicated to presenting works from the permanent collection and offers an ongoing insight in to our holdings for the first time in our thirty seven year history and will have new curators for every exhibition.
Image: Sharon Adamson, Wanampi Tjukurpa 2019, 198 x 197cm, acrylic on linen. Image Courtesy Tjala Arts
All Events