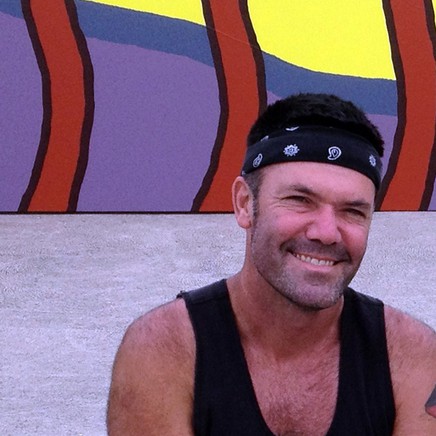 Event
Marrambang Meeting - Perc Carter, Adam Hill and Peter Swain
Opening Night
Saturday 4 May 2013
2:00PM - 4:00PM
Free
Join us for the opening of Marramgang Meeting.
Goulburn was traditionally a Meeting Place for surrounding Aboriginal peoples. In this spirit, Adam Hill from Sydney, Peter Swain from Canberra and Perc Carter from Goulburn come together in an exhibition of sculpture and 2D works including photography.
Originally trained as a graphic artist, Hills's latest works are heading in a sculptural direction, partly inspired by his participation in Goulburn Regional Art Gallery's 2011 project with Nura Warra Umer at Goulburn Correctional Centre. Swain, an artist and musician works in both 2D and 3D media which includes making his own didgeridoos while Carter's photographs are portraits of members of our regional Indigenous
community.
All Events