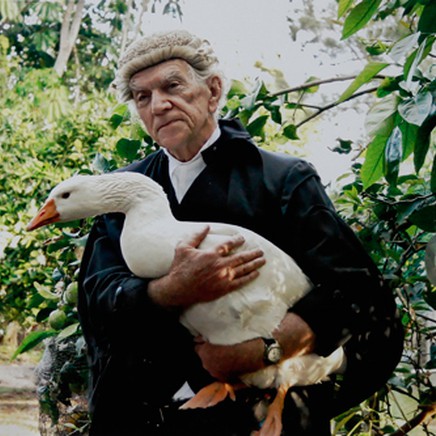 Event
Mark Tedeschi: Shooting Around Corners and Dale Cox: Usurper
Opening Night
Saturday 30 July 2016
3:00PM - 10:00PM
Join us at 3pm on Saturday 30 July for the opening of Mark Tedeschi : Shooting Around Corners and Dale Cox: Usurper followed at 5pm by a ticketed concert by pianist Simon Tedeschi , playing a selection of classical and jazz pieces, including Gershwin.
Experience live music from one of Australia's finest pianists. There will be champagne to sip and a specially created grazing table featuring regional produce and wines. Tickets are strictly limited. $50 per head. Phone the gallery to reserve your place. 48 234494
Mark Tedeschi :Shooting Around Corners is an exhibition of photographs by representing Tedeschi's profile and award winning photographic practice over the last twenty five years. Tedeschi's images are enigmatic, humorous, and deep with subtle meaning and the exhibition covers Tedeschi's many series which range from insightful portraits of prominent Australian artists; his compassionate view of the Aboriginal urban communities of Redfern in the 1980's, domestic interiors and everyday scenes from the streets of Italy, China and New York and Australian outback characters. Most intriguing are the images that capitalise on Tedeschi's unique position as both artist and Senior Crown Prosecutor for New South Wales, in which Tedeschi reveals a rare insight into the cloistered world of the justice system and the personalities who work within it.
Dale Cox's exhibition Usurper continues the artist's exploration into environmental and anthropological themes; investigating man's impact on the ancient ecology of Australia and the fragility of our unique landscape.
Usurper presents a dynamic series of paintings meticulously rendered in acrylics and gold enamel.
All Events