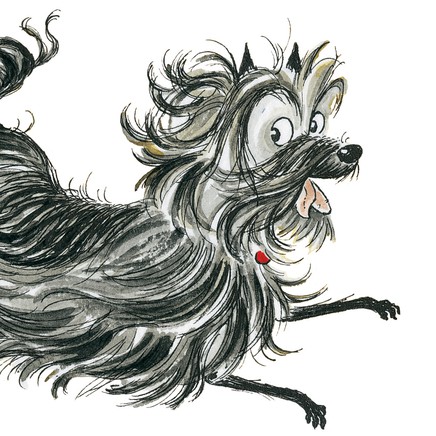 Event
Lynley Dodd: A Retrospective
Opening Night
Saturday 7 June 2014
11:00AM - 4:00PM
Free
Join use for the Gala opening and Family Fun Day for "Lynley Dodd: A Retropsective" with special guests Dame Lynley Dodd and Tauranga Gallery Director, Penny Jackson.
Caroline Chisholm Courtyard: Children's craft activities, dog look-alike contest judged by Dame Lynley, refreshments.
From 1pm Q & A and book signing with the author herself in the Gallery! All welcome to this free event.
For the delight of our audience, young and old, the Goulburn Regional Art Gallery is proud to present Lynley Dodd: A Retrospective. This exhibition showcases a collection of 59 original drawings from Lynley Dodd's popular children's books, including the Hairy Maclary series, the Schnitzel Von Krumm series, Slinky Malinki, and Scarface Claw. A celebration of Dame Lynley's work to date, this exhibition also includes drawings from her first work dating back to school days, through to the most recent publications, Shoo and Early Bird.
Dame Lynley is a universally popular artist, over five million copies of Hairy Maclary alone have been printed, sold and translated into several languages. This little dog is an international character, but it is creator, Lynley Dodd, is the magic behind these stories and this exhibition.
A Tauranga Art Gallery, New Zealand, travelling exhibition.
All Events