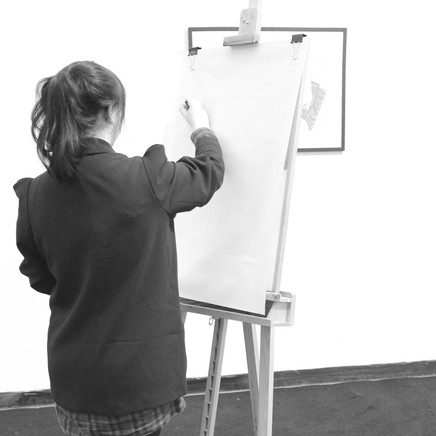 Event
Life Lessons (in drawing)
Workshops
Tuesday 26 February 2019
5:30PM - 7:30PM
$85
Book in to a three week term of Life Drawing. This term, sessions will be held in the Gallery amongst over one hundred works from our collection.
Each week a different, experienced model will pose for the class. Our Education Officer (and darn good art tutor!) Sally O'Neill will be present to coordinate and time the model, provide demonstrations and offer assistance with drawing if you need it.
We will supply a desktop easel, drawing boards (approx. A3 sized), paper and utensils but you are welcome to bring your own. Let us know what you require at time of booking.
Light refreshments will be available to keep you going, and the Gallery will stay open from 5pm - 5.30pm so you can get inspired!
Book via Event Brite or contact us.
. Bookings are confirmed only upon receipt of payment. Refunds will not be given for workshop non-attendance.
All Events