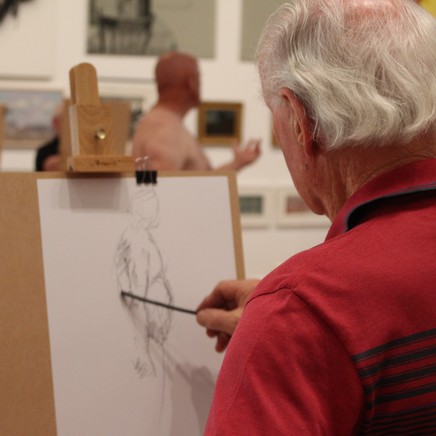 Event
Life Drawing with Sally
Workshops
Tuesdays
5:30PM - 7:30PM
$85
Tuesdays 9, 16 and 23 March
Book in to a three week term of Life Drawing at the Gallery. You'll be drawing and learning amongst 'David Ryrie: Otherwise Arbitrary Moments'.
Education Officer and local artist Sally O'Neill will provide tutoring and guidance if you need it and our wonderful Life Models provide the subjects. Materials and snacks are provided, as is the perfect environment to tune your skills, our Gallery!
We will supply a desktop easel, drawing boards (approx. A3 sized), paper and utensils but you are welcome to bring your own. Let us know what you require at time of booking. The Gallery will stay open from 5pm - 5.30pm so you can get inspired!
All Events