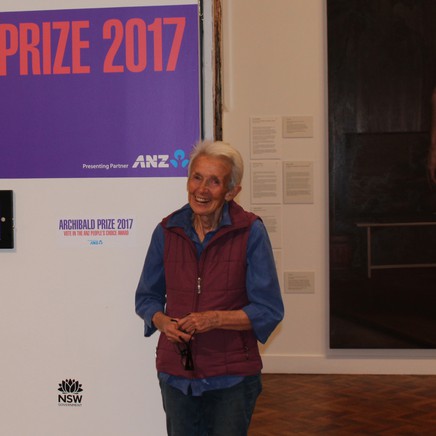 Event
Jennifer Lamb OAM and Guy Warren AM: Two greats in conversation
Talk
Friday 1 March 2019
1:00PM - 2:00PM
Join these two incredible practitioners as they discuss their life and work, beginning with their initial meeting in 1986. Following, Jennifer presented a major exhibition of Guy's work 'Person, Place and Process' at the Gallery's then new building at the Civic Centre in 1990. Both Guy and Jennifer have made lasting contributions to the Gallery and Goulburn. We are delighted to bring them together to link decades of history through their work.
Jennifer Lamb, the Gallery's first director served 25 years and is one of the most active members of the Goulburn community. Guy Warren, senior artist and prolific maker, is one of Australia's most celebrated artists. Guy's work is included in 'Goulburn Bustle', one featuring his iconic 'Wingman' motif that was shown in a later exhibition, 'Icarus' in 1999.
We'll be serving a light afternoon tea and all are welcome.
All Events