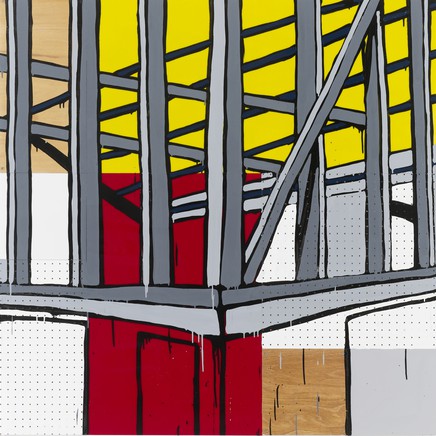 Event
Jasper Knight: A 10 Year Survey
Opening Night
Friday 10 February 2012
6:00PM - 8:00PM
Free
Join us for the opening of 'Jasper Knight: A 10 Year Survey' to be launched by Craig Reucassel of the Chaser.
Acclaimed contemporary Australian artist Jasper Knight has had a strong impact on the Australian Art scene over the last 10 years. His catalogue of works include diverse & weighty yet highly accessible subject matter and his dynamic, innovative technique has developed into one of the most recognizable visual languages in Australian Art today. Mixed with his professional success in some of Australia's most prestigious art prizes and in exhibitions at respected institutions, both in Australia and internationally.
Exhibition continues until 4pm Saturday 10 March.
Image: Jasper Knight, Maltings Skeleton, 2011, 150 x 150cm Enamel, perspex, masonite & plywood on board. Jasper Knight is represented by Australian Galleries and Ecosse Gallery.
All Events