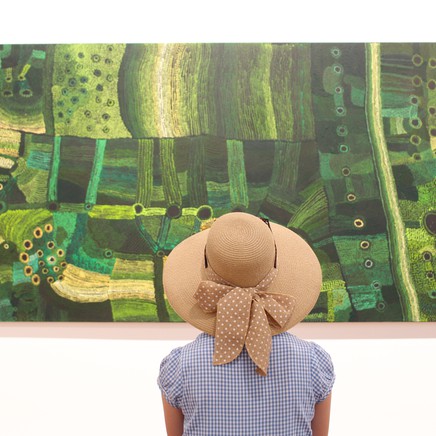 Event
International Women's Day 2020
Talk
Monday 9 March 2020
11:00AM - 12:00PM
Free
Join us in the Gallery workshop as we wax philosophical on womanhood with five creative legends.
This cracking lineup includes local artists Jenny Bell and Kate McKay, the Gallery's first director Jennifer Lamb, and its current Director Gina Mobayed. Moderated with your friendly neighborhood Program and exhibitions coordinator Hannah Gee, this round table conversation is a chance to celebrate. Victories, disasters, pleasures and pains - many shared and others unique - there are a multitude of experiences that make a woman, and we're examining, challenging, blurring and embracing them all.
Not only is every member on this panel a woman, but they are each acutely versed in creative practices. Add to this the fact that each one is either working in or local to the region of Goulburn, and you have a serious gang of intelligent, brave and skilled people in the room.
Light refreshments will provided.
Entry is free and donations are always appreciated.
All Events