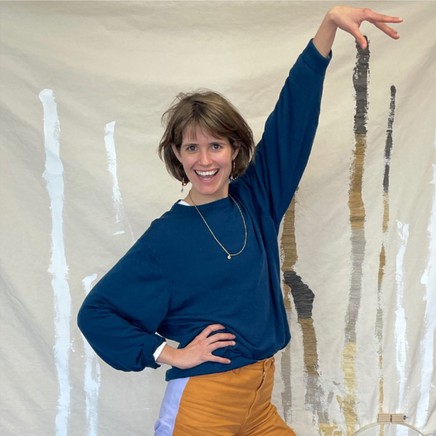 Event
Inside, Outside with Harriet Body
School Holiday Workshop
Monday 27 September 2021
10:00AM - 11:00AM
$5
For children 8 years and older and their families

Whip out some items from your home and garden to create nature wands and collages with artist Harriet Body.
You will require a device or computer with internet access, microphone, speaker and camera for this workshop. Before your workshop you will be sent a meeting link and details for the Zoom meeting. Sally will be present to introduce Harriet and administer the workshop.
Please ensure you have the below materials ready for you workshop:
- a strong stick about 30cm long
- leaves, flowers, grasses, twigs from outside
- playdough (find a good recipe here or use your own)
- plain white paper
- coloured textas or pencils
- blutak
Meet Harriet Body
Harriet is a Canberra based artist with a studio here in Goulburn. She works with media that broadly encompasses painting, textiles and ceramics. Her practice also incorporates a collaborative approach engaging different community groups with access requirements including people with dementia, living with mental health distress, and with disability. Harriet has an upcoming exhibition with the Gallery 'Yours' for which she has been collaborating with an intergenerational group in a workshop environment over the last 12 months.
All Events