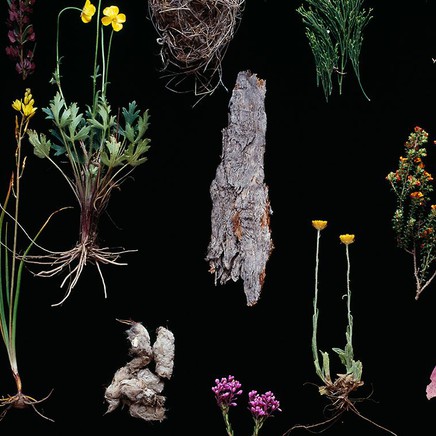 Event
Inhabiting the Woodlands: A panel conversation
Talk
Friday 21 September 2018
1:00PM - 2:30PM
Free
In our region there are crucial projects taking place to conserve and protect the natural environment. Our three panellists, Carolyn Young, Dr Sue McIntyre and Belinda Wilson are working across the disciplines of arts and science, producing incredible work that addresses the fragility of local flora and fauna and how we can impact positive change. Join us as we discuss their collaborations, practices and conservation projects whilst surrounded by Carolyn Young's new body of work, 'Inhabiting the Woodlands'.
More info on our panellists below. Young and McIntyre's newly launched publication 'Grassland in Transition' will be available for purchase. All welcome.
PANELISTS:
Carolyn Young
Carolyn Young is an artist who uses photography to re-think, re-imagine the human place in nature. Young aims to build connections between culture and nature by drawing on the knowledge of nature stewards, and sharing these stories with the public.
Young's qualifications in visual arts (PhD) from The Australian National University, and an honours degree in Natural Resources from the University of New England enable her to work across disciplines, and conduct research across the visual arts and environmental sciences. Most recently, Young was awarded the Friends of the National Library Creative Arts Fellowship 2018. Her photographs are held in the Parliament House Art Collection (Canberra), Pat Corrigan AM Collection, The Australian National University (Canberra), corporate collections including the Murray-Darling Basin Authority (Canberra), and private collections.
Dr Sue McIntyre
Raised in Melbourne, and with an interest in nature from childhood, Sue studied botany and ecology at the University of Melbourne, from which she was awarded her PhD in 1987. She has worked across south-eastern Australia: the wetlands and rice fields of the Riverina, the grassy woodlands of the New England Tablelands and the subtropical woodlands of southern Queensland. Sue was a Senior Principal Research Scientist with CSIRO at laboratories in Brisbane and Canberra.
She has written many influential papers for scientific journals, covering topics of weed ecology, conservation of biodiversity, landscape sustainability and the effects of grazing and disturbances on grasslands. Some of Sue's advisory roles included ministerial committees, and she was a board member of Bush Heritage Australia (2007–15). In the last decade Sue has combined research with hands-on vegetation management and restoration. With her husband Jon Lewis she has been living on and working to restore 50 hectares of grassy woodland and forest near the village of Gundaroo in southern New South Wales.
Belinda Wilson
Belinda Wilson is a PhD candidate at the Australian National University, studying the 'Reintroduction Biology of the Eastern Quoll' into Mulligans Flat Woodland Sanctuary in northern ACT. This involves many days and nights of capturing these elusive carnivores, monitoring them via cameras, and tracking them using GPS and VHF collars.
So far her project has made leaps and bounds, with around 40 eastern quolls established in the sanctuary. When she's not chasing after quolls, she also runs the monitoring of the Grey-headed Flying-fox camp at Commonwealth Park as a voluntary member of the Australasian Bat Society. Belinda's passions lie in conservation management as well as outreach, especially for species which are surrounded by stigma despite being incredibly important parts of our ecosystems.
All Events