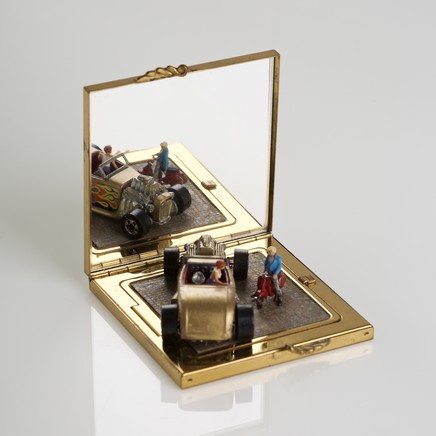 Event
Hot Rods and David Ryrie
Opening Night
Saturday 27 February 2016
2:00PM - 4:00PM
Join us for the opening of two exhibitions. The Opening Event will feature hot rods outside the gallery, music and more.
Following on from our previous blockbuster Hot Rod Exhibitions, to coincide with the biennial Goulburn Hot Rod Shakedown over the Easter long week, this six week long exhibition will show a large variety of car and hot rod related artworks as well as real hot rods in the Gallery courtyard.
Southern Highlands based photographer, David Ryries's works were executed during a period when Ryrie's life was fragmented at best. It was a time when the present had been consumed by the past. These photographs are a document of his place in the greater world both physically and emotionally during that time.
Exhibition continues 4pm Saturday 2 April
All Events