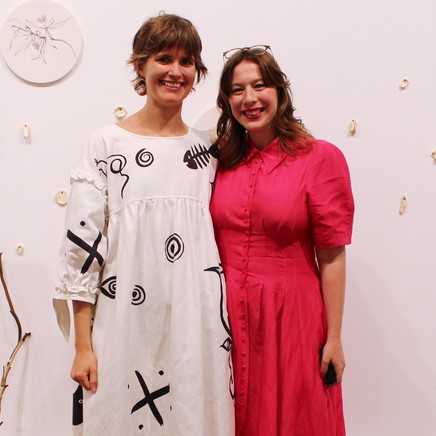 Event
Harriet Body + Yvette Dal Pozzo
In-conversation
Thursday 10 February 2022
12:00PM - 1:00PM
Free
Join us in the Gallery at 12pm, Thursday 10 February with Harriet Body and Yvette Dal Pozzo in conversation.
Nothing is better than hearing straight from the artist.
In this talk Canberra-based artist, Harriet Body, will be in conversation with Director, Yvette Dal Pozzo, speaking about their current exhibition titled Yours, their artistic practice, and working with community participants who contributed to this project.
Body's exhibition is the culmination of a year-long project with members of the Goulburn community. Throughout 2021, Body led a group of seniors and juniors in workshops which encouraged connection and creativity. This discussion will explore the nuances and joys of collaborative ways of working.
This program is free, but bookings are essential, and can be made here.

Please ensure you have your mask on and check in upon entry.
See you there!
Image: Harriet and Yvette Dal Pozzo. Courtesy of Goulburn Regional Art Gallery
All Events