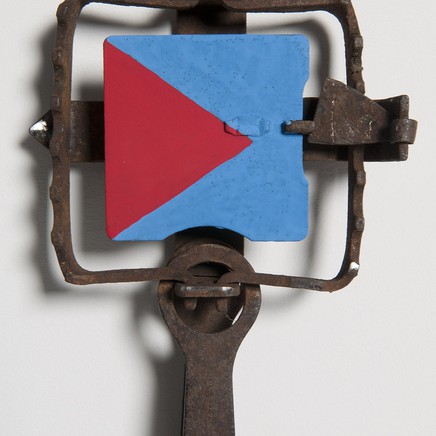 Event
Hamilton Darroch and Carlos Barrios
Opening Night
Friday 6 July 2012
6:00PM - 8:00PM
Free
Joins us for the opening of Hamilton Dorrach 'Crosscut' and Carlos Barrios.
Hamilton Darroch is a regional artist dividing his time between Canberra and Young and whose work ranges across various mediums including drawing, painting, sculpture and performance.Through his travels and work as an assistant to British artist Bridget Riley over the past eight years, Darroch has developed an intimate understanding of colour. Darroch paints geometric compositions that he imbues with perceptible movement of the picture plane through a masterful understanding of colour disruption.
Originally from El Salvador, Carlos Barrios now lives and works in the Southern Highlands. His paintings are frequently about his personal life; family, love, conflict, spirituality and death. Colour is an important element of Barrios' canvases which are filled with human and animal figures representing his real, dream and spiritual worlds. In this exhibition, many of Barrios' paintings have been influenced by the music of British/Australian composer and ABC broadcaster, Andrew Ford.
Exhibitions continue until 4pm Saturday 21 July.
Image: Hamilton Darroch, Diversion (detail) 2012, casin on rabbit traps, 96cm x 191.5cm Image: Rob Little Digital Imagery
All Events