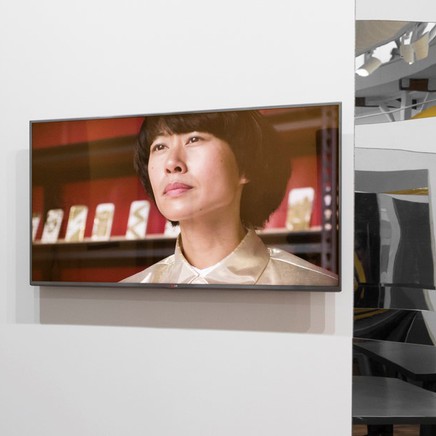 Event
Tour of 'The Ambassador' with Eugenia Lim and Gina Mobayed
Talk
Friday 31 July 2020
11:00AM - 11:30AM
Free
Check out our Instagram from 11am for a pre-recorded tour of 'The Ambassador' with artist Eugenia Lim and Gallery Director, Gina Mobayed. The talk will touch on architecture, performance and the persona Eugenia inhabits, 'The Ambassador'.
A 4A Centre for Contemporary Asian Art and Museums & Galleries of NSW touring exhibition. This project has been assisted by the Australian Government's Visions of Australia program.
The Gallery has returned to its usual opening hours, but events are still on hold.
Image: Installation view of Eugenia Lim 'The Ambassador', Goulburn Regional Art Gallery, 2020. Image Silversalt Photography
All Events