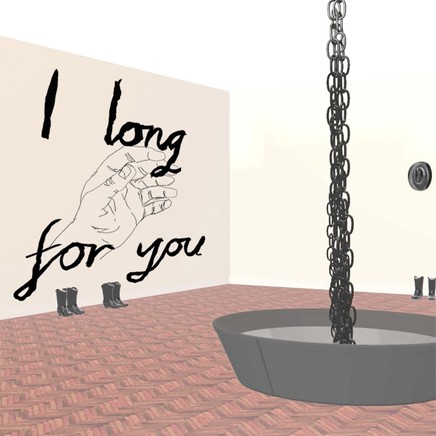 Event
Episode One 'I long for you' by Sidney McMahon
Performance
Friday 22 May 2020
6:00PM - 6:30PM
Free
'Of hope and longing' is a solo exhibition by Sidney McMahon comprising two parts, a series of drawings exhibited at the Gallery and performances streamed to our digital space.
Inside the Gallery sits 'Of hope and longing', a 10 panel illustrated poem written by the artist. Composed during a residency in Collector, this work speaks to the lyricism and poetics of country music and the artists own personal connection to rural agricultural life, having grown up in this setting.
Coming to life online, each episode will be a live desktop performance that references panels of 'Of hope and longing' in sequence. Exploring the digital space of the Gallery, pushing at the edges of your screen, these live performances will ask the gallery's audience to hold a copy of their desire, to long for something and to melt into the space of the exhibition.

Join us on Instagram at 6pm on Friday 22 May for 'I long for you', the first episode which captures the first three panels of 'Of hope and longing'.
All Events