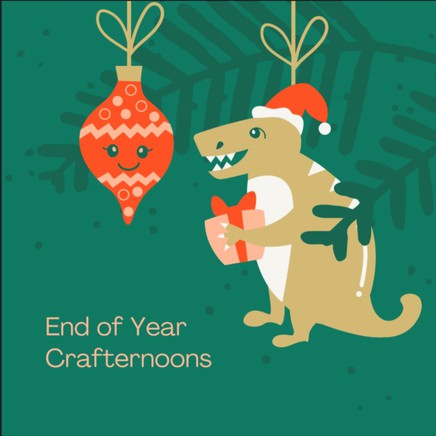 Event
End of Year Crafternoons
Kids
Wednesday 8 December 2021
3:45PM - 4:45PM
$5
Wednesday 8 or Thursday 9 December 2021
For children 6 and older

2021 has been like a rollercoaster ride, but we have decided to end the year on a high note.
We will be hosting two Crafternoons in December offering our Afternoon Art Clubbers the chance to catch up with friends and get crafty.
Preference for bookings will be given to those families who expressed interest in this term of Afternoon Art Club, however we have a few free slots. Flick us an email quick to book a spot.
All Events