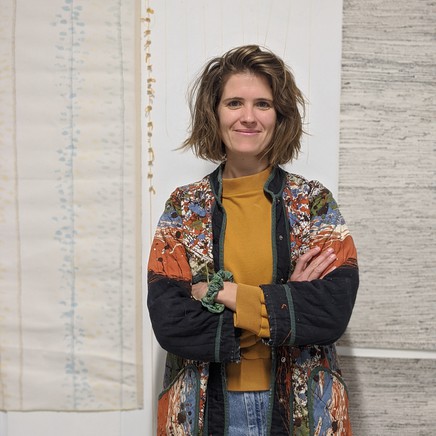 Event
Earth Clay
School Holiday Workshop
Tuesday 29 September 2020
10:00AM - 2:30PM
$65
With Artist in Residence, Harriet Body
Join artist in residence, Harriet Body for an in-depth workshop to experience the full process of creating from the earth.
Harriet Body is a Wollongong based artist who will exhibit with the Gallery twice in the next twelve months; in 'Infinities' curated by Lauren Reid and in a solo exhibition in 2021. Harriet works in a studio-based practice with media that broadly crosses painting, textiles and ceramics. Her creative process is slow and meditative. Through the repetition of mark-making or form-shaping, her work is all about watching something grow, and then end.
In this workshop participants will learn to extract clay from earth. Using the prepared clay, participants will create forms that will be fired and returned to the students at a later date.
Please note: The process will generate a lot of mess so it is highly recommended that you wear enclosed shoes and clothes that are ok to get dirty. We will stop for a quick break in the morning and at lunch so please bring lunch and snacks. We will spend a great deal of time outside in the courtyard in the morning so you may wish to bring a hat.
All Events