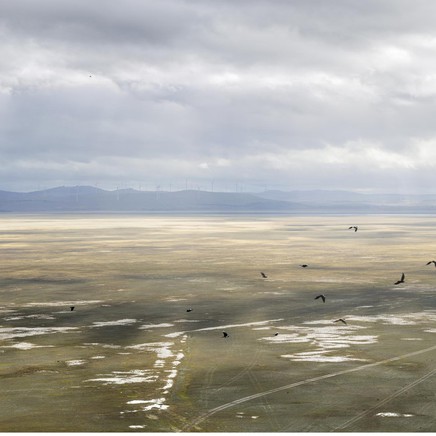 Event
Driving around Bad Water: panel discussion with Dr Rowan Conroy, Prof Brad Pillans + Dr Kate Warren
Talk
Friday 23 August 2019
1:00PM - 2:00PM
Free
You've driven past it, heard the myths and seen its shore so come along to hear three fascinating practitioners explore the psycho-geography of Lake George, otherwise known as Weereewa / 'bad water'. With the combined perspectives of photography, archaeology, geological science, art history and curation, Lake George / Weereewa reveals more to its surface than ever before.

This conversation will traverse a range of anthropogenic disciplines as they all seek a common goal through Weereewa - to understand our surroundings on an intimate scale, and to understand our scale in the midst of our complex environment.
This event runs during 'Sightseeing', Conroy's first major solo exhibition at the Gallery where a body of work using Lake George as subject is exhibited.
All are welcome, as are donations for entry!
Image: Rowan Conroy, 'Untitled 2' from the series Weereewa /Bad Water (detail), Pigment inkjet print on cotton rag, 111.8 x 300 cm
All Events