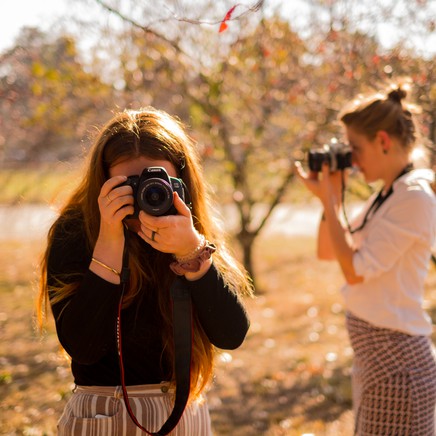 Event
Digital photography basics with PhotoAccess
Workshops
Saturday 7 September 2019
10:00AM - 4:00PM
$160
Bookings are now open for a digital photography workshop with PhotoAccess.
PhotoAccess is a leading centre for photography, film-making and the media arts and they're coming to Goulburn to get you snapping like a pro. In this hands-on workshop, participants gain a practical understanding of their camera's functions – aperture, shutter speed and ISO – together with manual focus techniques and the basics of creative image composition. Guided by experienced photographer and PhotoAccess tutor Jane Duong, you'll be catching "that shot" before the day is out.
Participants will need to bring:
- their own digital single-lens reflex (DSLR) cameras or mirror-less cameras
- charged camera batteries
- a memory card and your camera manual, but only if you have it
If you are unsure if your camera is suitable please get in touch with us.
The workshop is suitable for people 16 yrs and up at absolute beginner level and beyond. The cost covers the session, a notebook, pencil and workshop notes. Bookings can be made through Eventbrite or direct through the Gallery.
All Events