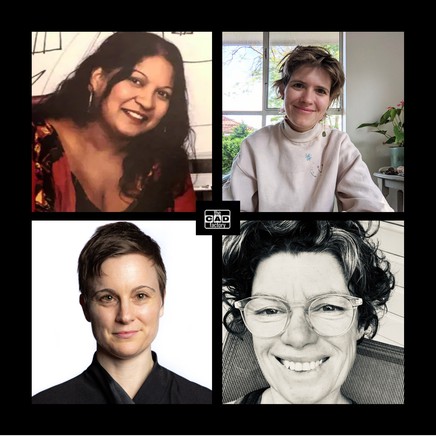 Event
Creative workshop with Harriet Body + CASE Incubators
Workshops
Saturday 26 February 2022
1:00PM - 3:00PM
Free
Join us in the Gallery for chats with art pros on community collaboration, art-making and cake eating
In this special workshop, Harriet Body will facilitate a reflective art-making session on the Yours project, which brought Goulburn's senior and junior community members together through engaging with contemporary art practices.
Along with artist and arts worker Sunita Bala, dance artist and educator Diane Busuttil, and conductor Sarah Penika-Smith, participants of all ages are welcome to sit, engage in making art, discuss their thoughts on collaboration, and what can be achieved through collaborative practice in contemporary art.
The CASE Incubator Program is a knowledge-sharing and mentorship program run by The Cad Factory who have brought together artists who have socially-engaged practices and are working in NSW. One of the 2022 recipients of this program is our very own local artist Harriet Body, whose exhibition Yours in currently on show.
This program is open to all ages and experiences. Bookings are limited and essential.
Image courtesy of The CAD Factory
All Events