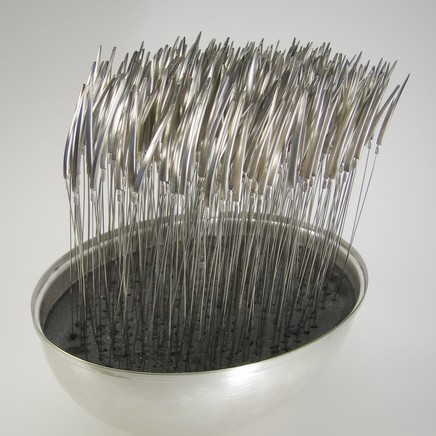 Event
Australian Still Life and Come to your senses
Opening Night
Friday 14 December 2012
6:00PM - 8:00PM
Free
Join us for the opening of two exhibitions.
With works drawn from the collections of Goulburn Regional Art Gallery, several other regional galleries and private owners, 'Australian Still Life - not just another bowl of flowers' looks back over some of Australia's still life artists, as far as eighty years ago and right up to the present day. Still life studies have taught many students the art of observation; from very representational work through to abstract portrayals it is also very often the composition or an artist's skill in arranging the objects in the work which make it beautiful.
Come to your Senses examines multi-sensory experiences for people of all ages and abilities. Most art depends on the sense of sight in order to understand and enjoy the aesthetic experience. It has been well documented that people learn in various ways, including kinaesthetic learning where touch is of utmost importance. Young children begin their learning journey through touch as they develop an understanding of the world around them. Why is art primarily a visual experience? How can art be made accessible to a wider audience? Often art practices involve the tactile but they are not accessible, we believe art can be 'seen' in many ways and we would like to show our audiences how this can be explored.
Exhibitions continue until 4pm Saturday 19 January.
Image: Walter Brevely, Gentle points, 2011, recycled fork prongs and stainless steel
All Events