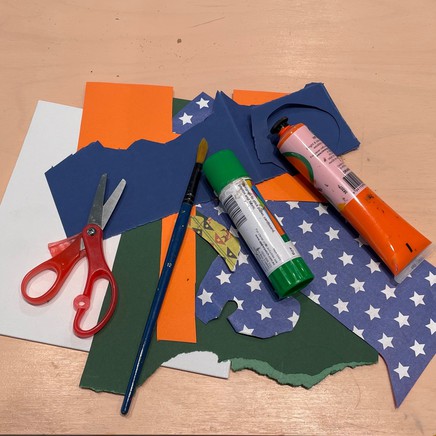 Event
Collage after Ray Monde with Sally
School Holiday Workshop
Monday 11 April 2022
10:00AM - 12:00PM
$35
Be inspired by the wonderful work of regional artist, Ray Monde in creating a 2D masterpiece using paint and collage.
Education Officer, Sally O'Neill will take you on a journey with the work of Ray Monde. This two hour class will begin in Gallery 1 where Ray Monde's exhibition What the Wayfarer Saw will be on exhibition. You will discuss the inspiration and intentions of the artist before heading into the studio for a hands on exploration of Monde's artistic practice. With consideration to the artist's approach, you will recreate a local place in paint and collage aiming to create a sense of what the place looks like as well as how it makes you feel.
Bookings can be made via Eventbrite or direct with the Gallery by phone or email.
All Events