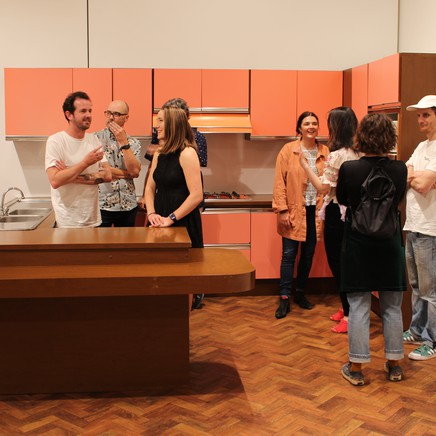 Event
Coarse Stories, Fit to Size, Christopher Burton
Opening Night
Friday 19 October 2018
6:00PM - 8:00PM
Join us for the opening of three exhibitions. As always we'll be serving light refreshments and local wines.
'Coarse Stories' is an experiment – an engagement with ten artists whose work moves through spaces, gathering the experience of their physical, ideological, interior and exterior facets over time. These artists share an awareness of the space they themselves inhabit and too, the space they re-posit in their work.
'Fit to Size' brings together select works from our permanent collection. Playing with power, scale and surface in painting.
Based in Canberra, Christopher Burton creates drawings that immerse the viewer in a deep space of the abstract that is informed by dense cityscapes.
Exhibitions continue until 4pm Saturday 30 November
All Events