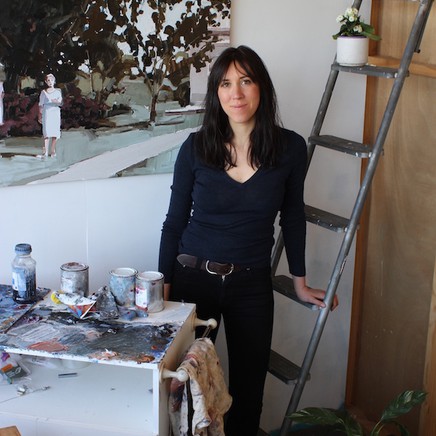 Event
Clara Adolphs, Nicole Foreshew and Karen Egan
Opening Night
Friday 7 December 2018
6:00PM - 8:00PM
Free
Clara Adolphs, based in Bundanoon, is a figurative painter who uses found photographs as source material for her work. In 2017, Adolphs was the recipient of the Eva Bruerer Travelling Art Scholarship through the Art Gallery of NSW and spent time in Paris on residency. 'Remembering Words' is a body of work created during her time on residency and in her studio in Bundanoon and sees the artist evolve her compositions and technique towards a new mastery with paint.
Nicole Foreshew is a contemporary artist and member of the Wiradjuri nation, Central West NSW, working across an ambitious array of materials and processes. Formed from a recent residency in Morocco, this new body of work furthers Foreshew's profound connection to her Country and intense explorations of material agency.
Sensitive to the physical implications of social, cultural and economic practices, Foreshew presents objects as directly influenced by the intimate performances of human and non-human activity.
Based in Goulburn, Karen Egan is an established artist with a practice spanning textiles and photography. For some years, Egan has been observing and documenting the appearance of heavy vehicles carrying metal waste into and out of town. Not knowing the finer details of where, how and why these trays were appearing, Egan instead found the form of these discarded, enigmatic objects fascinating and from them has created a new body of work, 'Metal Landscape'.
All Events