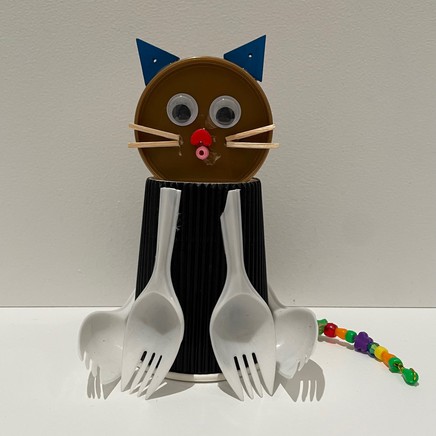 Event
Assemblage after Rosalie Gascoigne with Sally
School Holiday Workshop
Friday 15 July 2022
10:00AM - 12:00PM
$35
For children 6 years and older.
Consider the work of Rosalie Gascoigne in All light, all air, all space before creating your own assemblage to take home.
Rosalie Gascoigne was well known for her assemblages, combining found manufactured and natural materials. Often sourced on the artist's walks through the landscape, the materials were given a new purpose when cut, glued and combined with other materials through the assemblage process.
Education Officer, Sally O'Neill, will guide you through the process to create an assemblage inspired by Gascoigne's practice. You will use various processes in your art making including drawing, painting and collage. You will learn about 3D composition, exploring concepts such as line, colour, texture, space and form.
Bookings may be made direct with the Gallery or via Eventbrite.
All Events