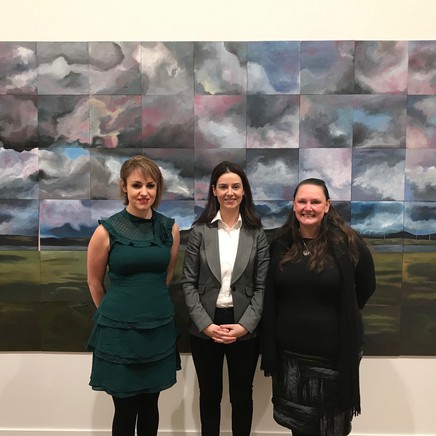 Event
Artexpress
Opening Night
Friday 14 July 2017
6:00PM - 7:00PM
Join us for the opening of Artexpress at 6pm on Friday 14 July.
Artexpress is a joint initiative of the NSW Department of Education and the NSW Education Standards Authority with Goulburn Regional Art Gallery. Artexpress 2017 brings the next generation of artist superstars to Goulburn. The exhibition will present over thirty of the very best HSC Visual Arts candidates working across a broad variety of artforms including painting, ceramics, photography and textiles. The works in this year's show indicate not only the extraordinary technical skill and ability but a maturity well beyond what is expected of a 17 year old in handling challenging and sometimes confronting concepts. These young artists will present us with some colossal social, political and environmental issues and offer a generous and courageous insight into their own experiences. The exceptional standard of the work in Artexpress is a testament to the high quality of teaching within the visual arts in High Schools across the state. Goulburn's Artexpress exhibition has been carefully curated by Gallery staff to include young artists from the region. The works have been chosen to reflect the statistics from the candidature across NSW representing students from most regions in the state from both Government and Private schools. If Artexpress is indicative of the burgeoning visual arts sector in NSW, the future for the arts looks bright!
Exhibition continues until 2 September.
All Events