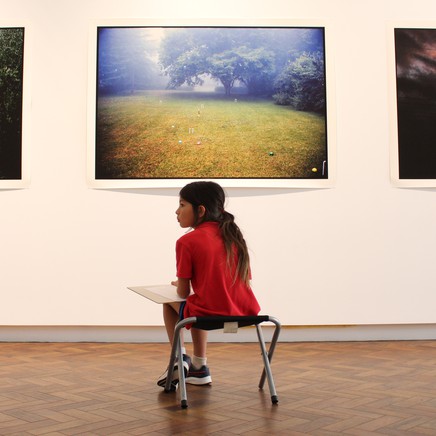 Event
Afternoon Art Club Term 2
Kids
Tuesdays
3:45PM - 4:45PM
$100
Tuesdays 20 apr. - 15 jun
Afternoon Art Club is a nine week program of creative fun and learning. Each term, projects are designed to develop children's skills to express ideas through making, encourage enjoyment in the process of creating and to develop and refine art making skills. A variety of projects are worked on and designed in response to the interests of the class and may include drawing, painting, printmaking, photography, sculpture, performance and new media.
* Please note Tuesdays will be offered as a composite class for children of primary and high school ages. Participants in this class will be offered more flexibility in which art projects they choose to devote their time to.
Bookings for this program are made directly with the Gallery by phone or email.
All Events